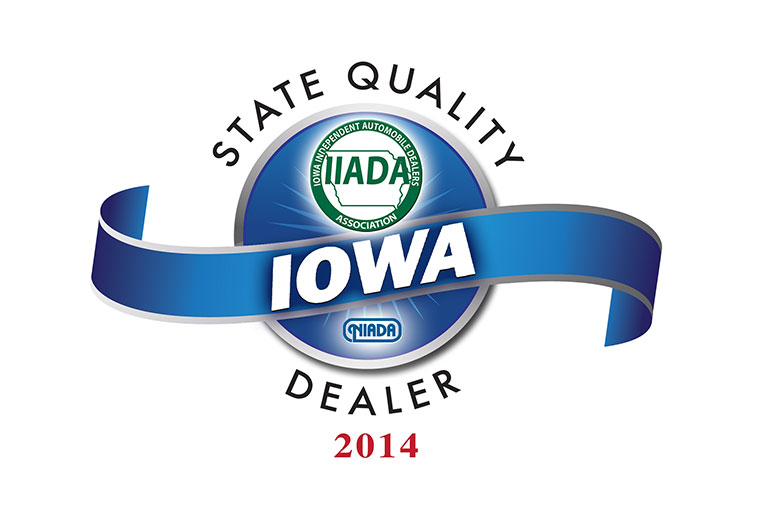 We were so honored when we were named the Iowa Independent Auto Dealers Association 2014 Quality Dealer of the Year. Normally the recipients of this award have been in business for 20+ years, so we were completely surprised at the announcement.
What makes this award even more prestigious and meaningful for us is that we were selected by our peers based on a rigorous review process. We then represented Iowa at the National Independent Automobile Dealers Association's annual conference in June 2014.
Since first being awarded in 1976, the National Quality Dealer Award has come to embody all that it means to be a dealer who is committed to quality, excellence, outstanding customer service while making their community a better place for everyone. This award honors dealer nominees representing their state associations from across the country. The award has become more and more coveted because the standards and what it takes to achieve the award reaches new levels with each recipient selected.